10.10.square
The goal is to number all the squares from 1 to 100, using only the authorized moves (symbolized in blue), without ever going through the same square twice.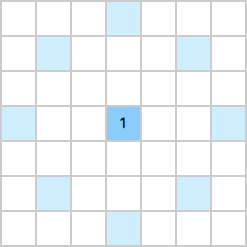 The choice of the starting square is free.
Even in case of a game over, it is possible to step back and try to catch up. But watch out, the clock keeps ticking.
Good Luck !